MHA clarifies Misplaced Apprehensions of Industry Associations regarding Legal liability on Company CEOs, if employees found COVID-19 positive


READ MORE

Some apprehensions, based on wrong interpretation of the guidelines, have been raised in the media and by some companies having manufacturing facilities. It is clarified that there is no such clause in the consolidated revised guidelines and therefore there is no basis for such misplaced apprehensions. States/UTs have been directed that these guidelines should not be misused to harass the management of any manufacturing/ commercial establishments. Further, No Separate/Fresh Permissions required from Authorities for Industries already permitted to operate prior to 15.04.2020, in areas falling outside Containment Zones
Government exempts additional Agricultural & Forestry items and issues SOPs on Sign-on/Sign-off for Indian Seafarers at Indian Ports and their movement


READ MORE

Within the consolidated revised guidelines, the Government has exempted additional agricultural and forestry items, shops of educational books for students and shops of electric fans from lockdown restrictions to fight COVID19. Further, MHA has also issued SOPs on sign-on/sign-off for Indian seafarers at Indian ports and their movement for the same. Relaxations under the above mentioned items would not be applicable to Hotspots/containment zones. These activities would not be permitted in these zones.
Government e-Marketplace (GeM) simplifies procurement of items related to COVID-19 & adds new COVID-19 related features


READ MORE

GeM has 1,25,024 unique products in Covid-19 categories & 49,110 orders have been placed in Covid-19 Categories (1st Mar'20 onwards). Many interventions have been made by GeM in connection with the fight against COVID-19 including shortening of Procurement cycle, enabling of Local filter for purchase upto ₹5 lakhs, filtering of sellers based on Lead Time input for purchases below 5 Lacs (L1 purchase) and shorter duration bids (3 days) for Services.
Cabinet approves Rs. 15,000 cr. for ''India COVID-19 Emergency Response and Health System Preparedness Package''


READ MORE

The funds sanctioned will be utilized in 3 Phases and for immediate COVID-19 Emergency Response (an amount of Rs. 7,774 Crore) has been provisioned and rest for medium-term support (1-4 years) to be provided under mission mode approach. The key objectives of the package include mounting emergency response to slow and limit COVID-19 in India through the development of treatment facilities, laboratories & resilient National and State health systems, centralized procurement of essential medical equipment and drugs, biosecurity preparedness & pandemic research.
Contribute your bit in fight against COVID-19: Donate generously to the PM CARES Fund (Prime Minister's Citizen Assistance and Relief in Emergency Situations Fund)


READ MORE

Citizens & Organisations can visit www.pmindia.gov.in & donate to the PM CARES Fund using following details:
Name of the Account : PM CARES
Account Number : 2121PM20202
IFSC Code : SBIN0000691
SWIFT Code : SBININBB104
Name of Bank & Branch : State Bank of India, New Delhi Main Branch
UPI ID : pmcares@sbi
Download Aarogya Setu App: Government launches Bluetooth based COVID-19 Tracker


READ MORE

The app will enable people to assess themselves the risk of catching the Corona Virus infection. It will calculate this based on their interaction with others, using cutting edge Bluetooth technology, algorithms and artificial intelligence. The App's design ensures privacy-first. Available in 11 languages, the App is ready for pan-India use from day-1 and has highly scalable architecture.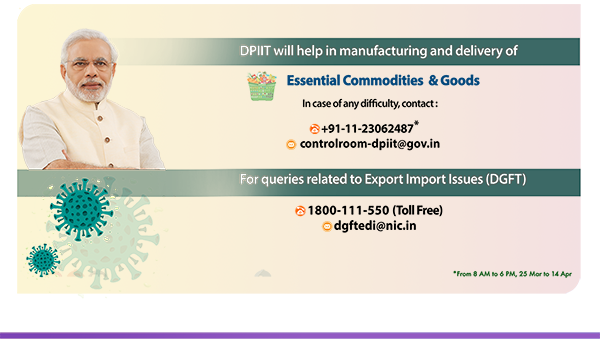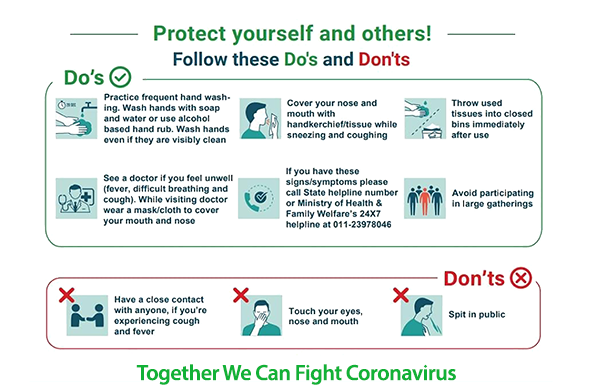 Find Complete information on CoronaVirus (Covid-19)