Inauguration of new Railway line between Venkatachalam-Vellikallu & Obulavaripalli-Cherlopalli and several other Railway projects at Nellore Station in Andhra Pradesh will boost economic development in the region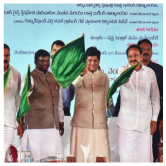 Hon'ble Vice President of India Shri Venkaiah Naidu launched various rail developmental works and passenger amenities/facilities in Andhra Pradesh at a function held at Nellore Station on 21st Feb 2019. The new rail line between Venkatachalam-Vellikallu & Obulavaripalli-Cherlopalli will reduce distance between Venkatachalam and Obulavaripalli by 72 kms.
Railways initiates fresh recruitment of 1.3 lakh employees under various categories. The recruitment drive will provide 10% reservation for Economically Weaker Sections without impacting existing quota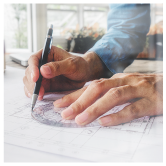 The Railway Recruitment Board (RRB) invites applications from eligible candidates for recruitment of the 1.30 lakh vacancies under various categories. More information is available at the link - http://www.rrbcdg.gov.in/uploads/RRB%20Notice-English.pdf
CCEA approved the sale of 25% of annual output from captive coal mines in open market which will give a boost to electricity generation and bring economic development & employment opportunities in coal-rich states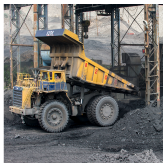 The Cabinet Committee on Economic Affairs, chaired by Hon'ble PM Shri Narendra Modi has approved the methodology for allowing the allocatee of coal mines for specified end use or own consumption to sell 25% of actual production on ROM basis in open market with payment of additional premium on such sale under the Coal Mines (Special Provisions) Act, 2015 and the Mines and Minerals (Development and Regulation) Act, 1957.
Railways transforming passenger amenities/services: Varanasi's Manduadih railway station gets a fresh, new look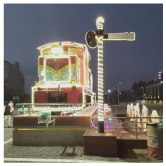 Railways is aiming to provide airport-like facilities to train passengers. Recently, Varanasi's Manduadih railway station was transformed completely. The newly transformed station now has a spacious waiting area, circulating area, booking/reservation office, cafeteria, food court, waiting rooms and more.
Union Cabinet approved the cadre review of Group A Railway Services and re-designation of posts to DG (Safety), Member (Signal & Tel.) & Member (Materials Mgt) which will improve efficiency, motivation & safety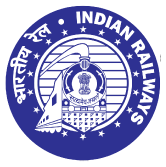 The Union Cabinet has approved the proposal for Cadre Review of Group 'A' Services in Railways and encadrement of the post of Member(Staff), re-designation of the posts of Director General (Signal & Telecom), Director General (Stores) and Director General (Personnel) as Member(S&T), Member (Materials Management) and Director General (Safety) respectively.

to read my reply on Quora on "10 things Railways is doing in Tamil Nadu"