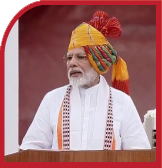 Farmers should be exporters & each district must become an export hub for its specialty : PM Modi
In his Independence Day address to the nation, Prime Minister Narendra Modi said that exports form an integral part of our growth model and part of our vision to double farmer income by 2022, is driven by a focus on increasing exports.

Exports rise 2.25% to $26.33 billion in July 2019; trade deficit narrows to $13.43 billion

India's exports growth turned positive in July, spurting 2.25%, while the trade deficit narrowed to a four–month low of $13.43 billion. Exports increased to $26.33 billion in July as against $25.75 billion in the same month last year. Decline in overall imports, including oil and gold, led to narrowing of the trade deficit.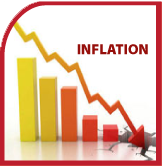 More Savings in every household & Affordability for all : Inflation based on Wholesale Price Index fell to 1.08% in July as against 5.27% last year
The annual rate of inflation, based on monthly WPI, stood at 1.08% (provisional) for the month of July 2019 (over July 2018) as compared to 2.02% (provisional) for the previous month and 5.27% during the corresponding month of the previous year. Build up inflation rate in the financial year so far was 1.08% compared to a build up rate of 3.1% in the corresponding period of the previous year.

Post withdrawal of tariff concession, Indian GSP product exports to US rises 32% in June

As per the data of Trade Promotion Council of India (TPCI), which cited numbers from the database of the United States International Trade Commission (USITC), showed that India's exports to the USA on GSP withdrawn products registered 32% growth in June as compared to the corresponding month the previous year.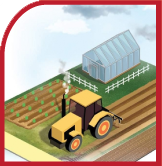 Agriculture start–ups boom as farmers turn tech–savvy : NASSCOM
As per the report, titled 'Agritech in India: Emerging Trends in 2019' by NASSCOM, the Indian agriculture-tech start–ups received more than USD 248 million in funding over the first six months of this year, registering a whopping 300% growth YoY. With numbers growing at the rate of 25% year–on–year, India currently has more than 450 start–ups in the agritech sector.