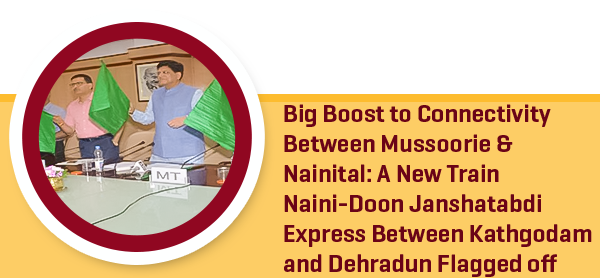 Railways has flagged off Kathgodam-Dehradun Naini-Doon Janshatabdi Express (5 Days A Week) connecting two important destinations for tourism i.e. Dehradun (Mussoorie) & Kathgodam (Nainital). It will also bring development to the region as it will connect important business cities like Rudrapur & Moradabad in Uttar Pradesh.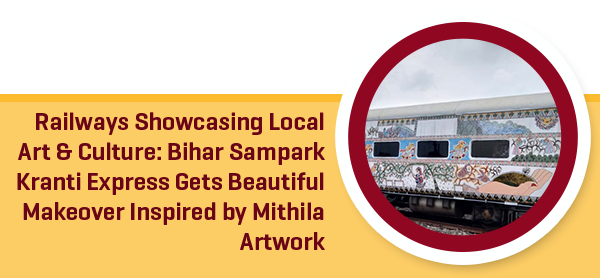 The traditional dark blue colour coaches of Bihar Sampark Kranti Express have been completely replaced and repainted with traditional Mithila art work, also called Madhubani painting, to give them a vibrant look. This move will promote and celebrate local art & culture and enhance the overall experience of railway passengers.

To provide immediate relief to the people affected in flood hit Kerala, Railways has been at the forefront by restoring all affected tracks, providing special rakes of water, transporting relief material free of cost, providing arrangement for food and shelter etc.


to Read my Reply on Quora as to
How the Railways are Useful in India