Indian Railways now provides its SMS facility regarding the status of trains running late by more than one hour to 1,373 trains including Garib Rath, Duronto, Jan Shatabdi, Suvidha, Humsafar, Superfast & Premium trains. It will help passengers plan their day and reduce some of the inconvenience. With this service, Indian Railways aims at making journeys more timely and comfortable.
read more >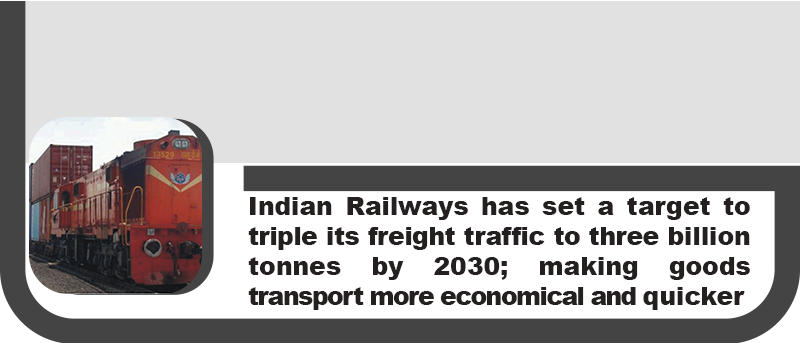 Indian Railways is aiming towards trebling its freight-moving ability to carry three billion tonnes of materials by 2030 in sync with an expected swelling of the Indian economy to touch the $10-trillion mark. It is also aiming to increase the Railways' share in the overall movement of goods from 35% to 50%. This will help make Railways the growth engine of India's vikas yatra.
read more >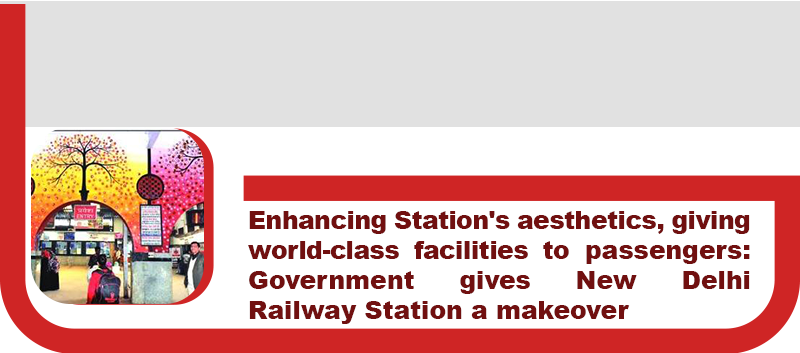 Government has given New Delhi Railway Station a makeover with vibrant wall paintings, tribal art and colourful graffiti. It has enhanced the station's aesthetics and given impetus to the 'Swachh Rail, Swachh Bharat' drive. The walls, which were earlier covered in betel stains, are now brightly painted and depict different art forms and the culture of the country.
read more >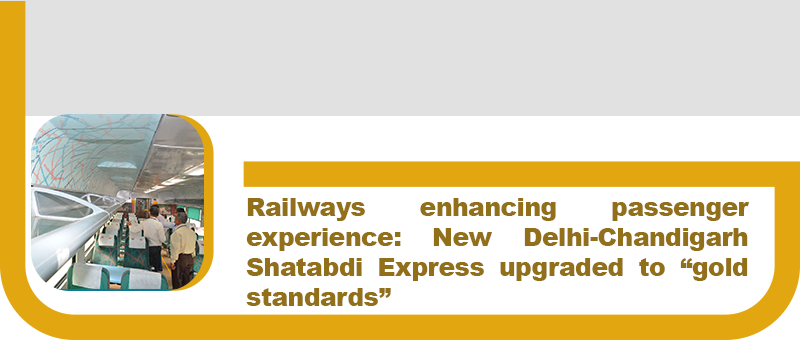 New Delhi-Chandigarh Shatabdi Express has been upgraded to "gold standards" with braille signage and posters, automatic door controllers, walls, adorned with pictures of tourist locations in New Delhi and Chandigarh, in addition to other facilities. This is a major step forward in making Railways an attractive mode of transport.
read more >